SANTO STEFANO DI CAMASTRA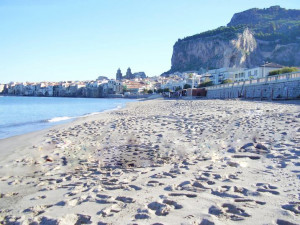 Santo Stefano di Camastra, it is a charming seaside village, known for its hand-painted ceramics, as evidenced by the myriad of small shops that can be found along its streets, offering pots, vases, plates and ceramic trinkets to suit every need.
Among its most important buildings, it should be definitely remembered Sergio Palace, which now houses the Museum of Ceramics.
It gives the coastal stretches of fine sand and picturesque rocks.
CASTEL DI TUSA

Castel di Tusa, its an ideal destination for a long holiday in Sicily and to explore

the intriguing history and unique culture of the largest island of the great Mediterranean. The best time to visit the island in the fall and spring. Even in the summer is a great starting point to explore and enjoy the history, the culture, the traditions, the natural landscape, and the unparalleled cuisine of this region marvel that is Sicily. A strength and big tourist attraction is La Fiumara d'Arte a fabulous open-air museum outdoor museum consists of a series of sculptures by contemporary artists located along the banks of the river Tusa.
CEFALU'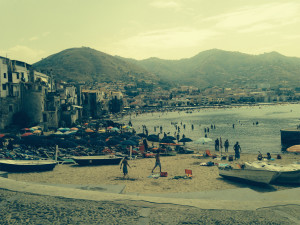 Cefalù is a beautiful and lush seaside village famous for beautiful sunsets.
Cefalù offers beautiful sandy beaches and within a picturesque historic town on a rocky promontory, one of the most beautiful seaside resorts of Italy, for its architecture, and sea food.
Unlike other modern seaside resorts and fishing villages, Cefalù has managed to maintain some greatness in his past that make it a unique place.