Villa Piccolo, is located in the hills a few kilometers from the center of Capo d'Orlando, a popular tourist destination in Sicily. Dating back to the 20 years in its construction, was the residence of the barons Casimiro Piccolo (known for his passion for photography, occultism and fabulous watercolors fantasy genre), Lucio (known for its renowned opera), Agata (passionate in botany).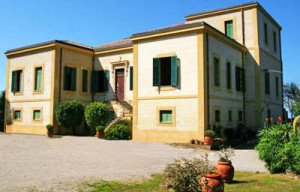 The house, now may be considered in all respects a true museum, surrounded by stunning natural scenery: a fleet of more than twenty hectares, consists of a lush garden, with original species of rare plants, surrounded by a countryside of olive trees and trees citrus.
The interior of the house, fully respects the structure and furnishings of the past, with the rooms of the three brothers and Giuseppe Tommasi di Lampedusa (author of the famous novel "The Leopard", their first cousin.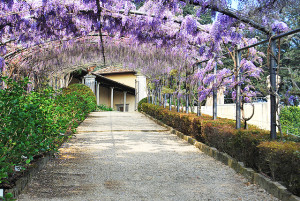 Inside the villa you can admire the valuable collections of ceramics and paintings, as well as a huge library with thousands of books and an archive, with prints and historical documents.
On the ground floor there is also the striking collection of "magical watercolors" painted by Casimiro Piccolo.